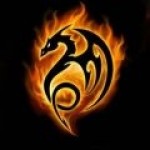 Rank VI
Founder 500
Member
Expedition
Supporter

Pathfinder III
4,697
First Name

Robert
Last Name

Keim
Member #

0033
Hello folks,

What do we plan here in Holland/Europe?
1. 02-27. Saturday tour, just around the house. Taking some new friends and new Overlanders on their second real trip. After that we do have a BBQ and some big talks.
2. 4,5,6,7 march. South east Holland tour for Adventure Offroad. Showing a bunch of Germans how beautiful Holland can be if you just take a deep breath and go Overland.
3. 03-11. Again a Saturday tour. With a BBQ. We love BBQ's.
4. 24,25,26,27,28 March. Dutch/Belgian Border Tour. With a group of friends driving the just drawn on a map line between the Netherlands and Belgium.
5. 10 till 17th of April. Poland Scouttour. Going to explore a brand new country for me.
6. 30th of april till the 16th of May. Wales 2016. Doing the standard Wales tour and then do a Scouttour for next september.
7. 26th till the 29th of May. Bad Kissingen 4x4 Expo. The biggest Expo in the world.

Well, thats it for the moment. I hope all will have a go.