Got tired of my tablet sliding off the center console, so I made use of odd dash tray on my Bighorn.
Formed a piece of MDF,and some L brackets. MDF is held in by screws from underneath.
Attached OtterBox stand to brackets with misc. hardware I had laying around. I never use the stand so it was just collecting dust. Quick coat of Plasti-Dip( I love that stuff).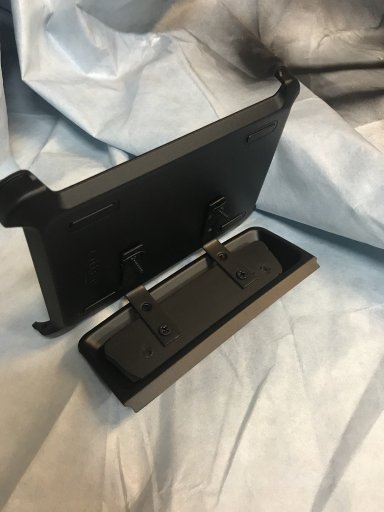 Reinstalled and ready for the trails.