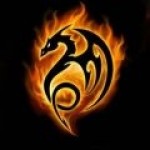 Rank VI
Founder 500
Member
Supporter

Advocate II
Hello you all,

A question which is interesting for us European guys and girls. At least your answers to it.
If you go out for a weekend of Overlanding. And you can leave on friday around three/1500 hours.
What is your average distance you do before you hit camp, or are at the start of the first trail.

We here in Europe have some difficulties of getting people together for a weekend Overlanding which isnt around the corner of the house.

So, what are your distances and time to go out there?

Thanks for all the answers.