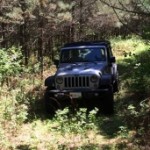 US MidWest Region Member Rep
Member

Member II
I found out Delorme is having a map sale right now. 50% off. Coupon Code
"10195"
. It sounds like Garmin is buying Delorme and they'll likely not make paper maps after they transition over.
https://shop.delorme.com/OA_HTML/DELibeCCtpSctDspRte.jsp?section=10096
Not sure if this is the right place for this, if it needs to be moved please move it. Also, I am in no way shape or form connected with this company. Thought I should pass this along to other overlanders who would get some use out of it.
Last edited: