Pathfinder I
For sale $6000 OBO Located in New Orleans is my custom built M1102 Camper conversion. See Link for more build photos.
M1102 Overland Trailer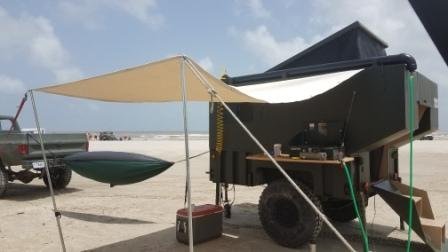 On top you have a 5 gal solar hot water tank that is pressurized off of the tire or air compressor.
The Front Jerry can mount was removed and a custom battery mount was built. Inside the black battery box is an 8D 245 ah deep cycle battery.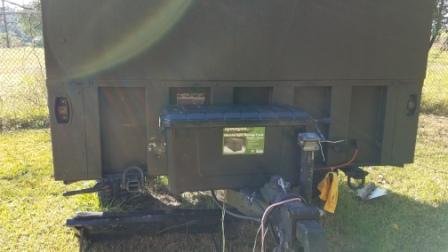 Inside the camper you have a pop top giving it 7'7 head room up and about 5' with it down. I have also installed a 400w inverter, refridgerator, 12v fan, battery charger, led lighting, 110 power supply...
The rear extensions have shelving that can be used to store clothes, food, cook ware...
The Table above the fridge is removable and mounts on the side of the trailer.
Facing FWD inside the camper features a full sized mattress that can be push up into a couch or pulled out into a bed.