Advocate III
My off road needs have changed in the last few years and my 95 Isuzu Trooper, all though very off road capable, will not be able to tow the size of trailer that my family will be purchasing this year. So after much research I bought a 2014 Nissan Frontier Pro-4x, off of an auction about 2 months ago and have slowly been making progress on it. I purchased it with some front end damage from hitting either a pole or a tree. It took me about a week working in the evenings to get the front end mess disassembled and to get all the parts ordered. Then it was taken to a frame shop to ensure and adjust for any frame damage that may have happened.
After it got back from the frame shop, I was able to get the front end reassembled. In the mean time I had purchased a Coastal Off Road winch bumper and skid plate kit which I ended up welding together and painting myself.
After just 2 weeks of driving the truck, on my way to work I got a battery light and brake light turn on randomly. Car was still running and accelerated fine. As I got off the freeway to a lower speed, I noticed the steering is tight so I realize the belts gone. I just thought it had ripped because I re used the one from the accident. Turns out the new Gates brand fan pulley bracket disintegrated the bearing and the whole shaft came out. Time for all new parts.
As for the lift, I contacted Greg at PRG and turns out he was very local to me. We talked for a while and I decided to go with OME 2607 springs (and bilstein 5100 in the near future). For the time being the truck will get a 2" spacer for the front and 1.5" AAL for the rear. I also picked up some used SPC upper control arms a few weeks back from a clubfrontier forum member to prevent and future coil bucket contact.
I also installed 1" wheel spacers to get a more aggressive look. Definitely digging the look of the truck right now. Cant wait to get the new fan pulley bracket to see how it rides and how much the suspension settles
I decided to install my CB radio between the dash and center console. I wanted to be pretty discreet but look like a clean install. That didn't leave much options other then the storage tray under the arm rest. What I ended up doing is hacking up the bottom side of the hvac panel and creating a slot for it. It turned out exactly the way I wanted. It was a lot of disassembly just to get the panel off. I also made my own antenna mount on the utilitrack rail.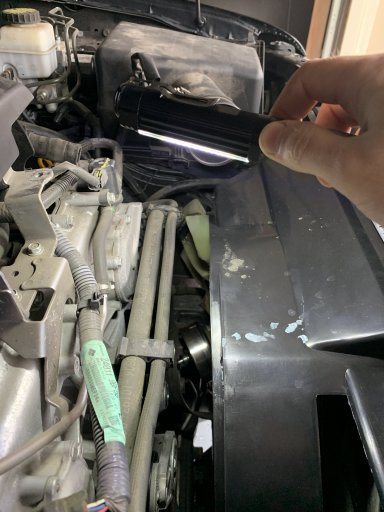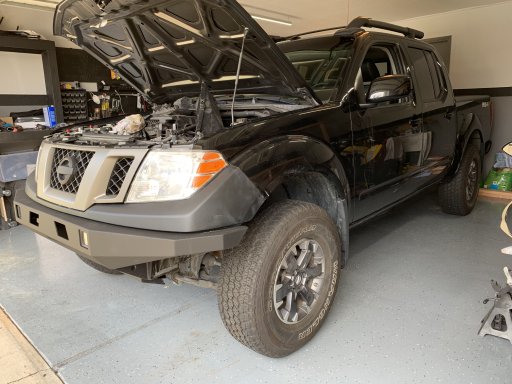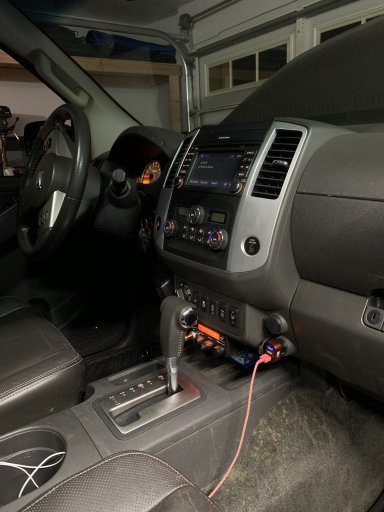 Last edited: