Member III
771
First Name

Ben
Last Name

Kim
Member #

12236
Ham Callsign

KE0YZW
I recently installed the Baja Design Fog Light Replacement kit on my 2018 4runner. Went super smooth and it was a fun install. The
Baja Design Squadron-R Sport Amber Wide Fog Lights
are such a great upgrade over the stock. I purchased the kit
(included the lights and the installation brackets)
from
Rago Fabrication
. They shipped it quick and it was nice that it was all in a single kit. This kit also came with the correct front bezels. The Amazon kit sometimes doesn't come with these so that's why I didn't order from Amazon.
For the install I used
this guide on Trail4Runner.com
. It was a huge help and made the installation much easier for me. Another thing that helped was turning the tires to give me a bit more space to work. It was a bit tough to get the fender liner unclipped (without breaking any of the clips) and moving it out of the way. It's a tight space behind the fender so the more room you can make for yourself the easier it will all go.
I'm new to working on cars so even a straightforward installation like this is probably more challenging for me than for others. But I'm very happy with the results, the new lights fit like a glove and the upgrade in visibility at night and overall lighting is so worth it.
Before Installation - stock fog lights (gross!)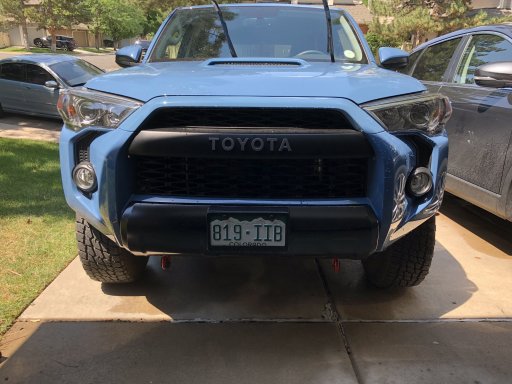 Half way point - Stock fog light on the passenger side and new Baja Design fog light on the driver's side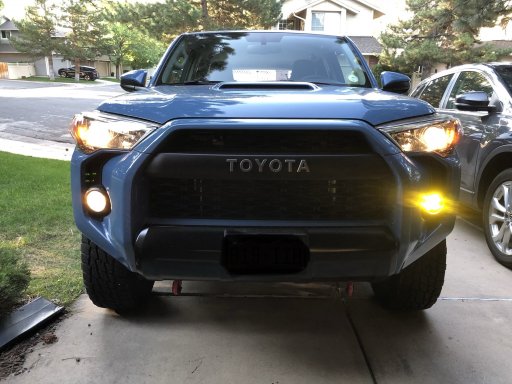 Finished! - Such a big improvement!