Advocate III
This past weekend
@ArkansasTerry
organized and got a group of us together and we went out into the Ozark National Forest for some camping, offroading and good fellowship. Friday morning everyone who could met up and traveled up Hwy 7 north of Russelville to Hwy 123 and then cut over west on 123 to Big Piney Road, also known as Car Wash Falls. This road follows the Big Piney Creek and offers some of the most beautiful scenery in the area.
Where you turn to go on the road there is a beautiful scenic view from the old, one lane bridge.
You turn down the road and within a 1/4 mile you are encountering the crossing of the creek.
After going through the water crossing and around a couple farms you encounter car wash falls. It is a beautiful small waterfall that comes down on your vehicle. The road then follows the creek and offers very beautiful scenery.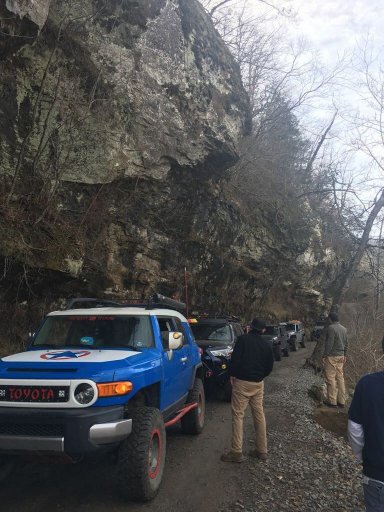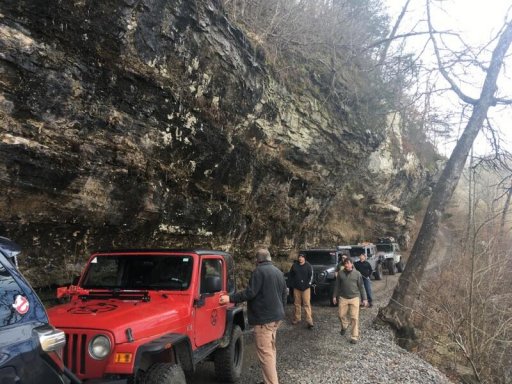 A few miles up the road we arrive at camp. What a beautiful spot next to the water!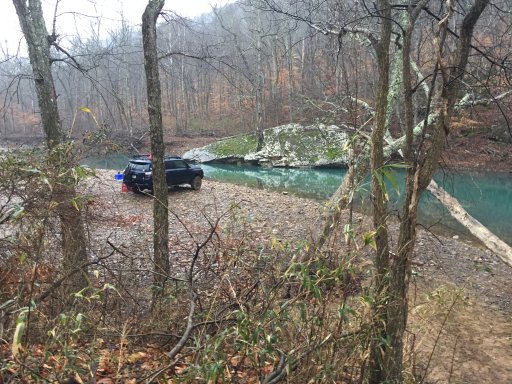 Nice drone shot...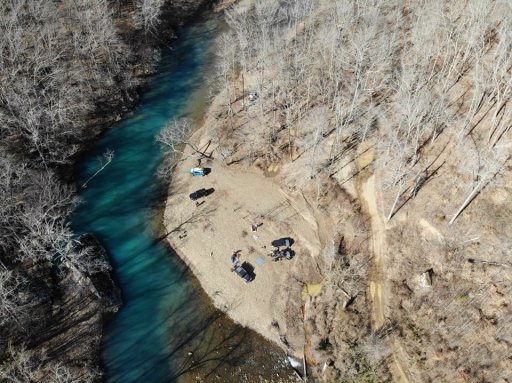 Such blue water! Awesome campsite.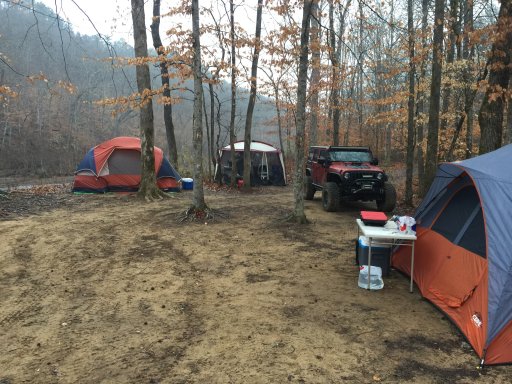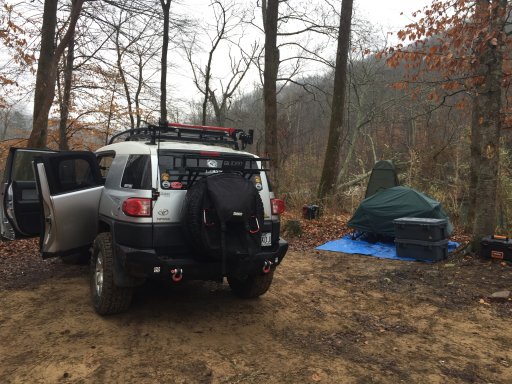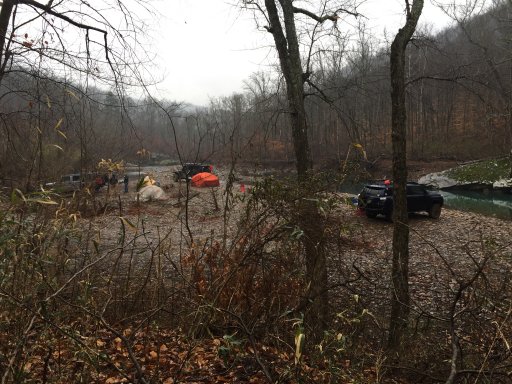 We adventured out and did some trails winding through the Ozarks from here at base camp. Traveled north to Jasper to eat lunch at the famous Ozark Cafe. The fog was unbelievable and it took a while to get there.
Coming back we took a nice water crossing...
Then hit up a nice road and FR1202A which was a pretty gnarly trail. I can still hear the branches ripping the paint of the FJ...lol
That night the freezing fog moved into camp getting most everything wet inside and out. The temps got down into the 20's which froze everything we had that was outside. My dishtowel from the night before was hard as a rock. lol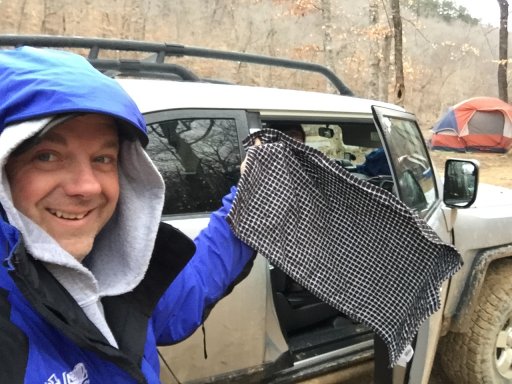 All in all it was an awesome trip. We had a great time. Met some amazing people who all can't wait to get together to do it again. #makingmemories
There are several more guys here on OB that were on this trip so I'm sure they have more pics and input to share. More videos are added on my YouTube Channel of the trails which is here...
https://www.youtube.com/playlist?list=PLFyOTq62vN-848VcdAyFn_aHPyKKQD4K9
I will post the routes that I recorded at the bottom of the attached files. This is a beautiful area that we will always use as a "go to" for warm weather as the coolness of the water will benefit and help during hot days.
Special thanks to
@ArkansasTerry
for organizing this trip and making it possible for all of us to get together. We are already planning on doing it all again in the spring.
Oh, and on the way out, while airing my tires back up I couldn't help but to stop and pick up some more trash lol #trailguardian