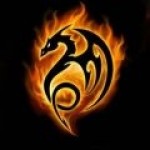 Mid Europe Member Representative
Founder 500
Member
Supporter

Influencer II
4,226
First Name

Robert
Last Name

Keim
Member #

0033
Hello folks,

Iam heading out, and would love to have some company on the 5th or the 12th of august for a little laning.
This will be in the area of the Netherland just south of Eindhoven.
Just having some fun and good company. That is the objective.

So, who would like to come along. Depending on your answers I will go the 5th or the 12th.
If people are undecidefull, I can do both, sundays.

Just tell me if you like to join me.