Advocate II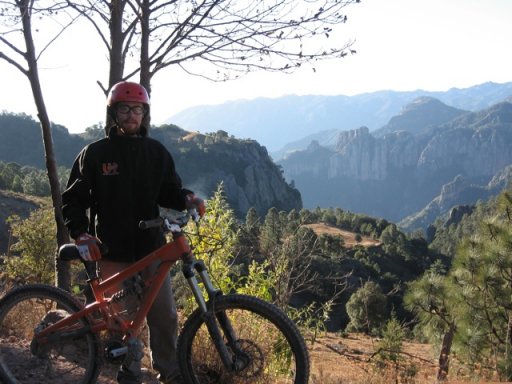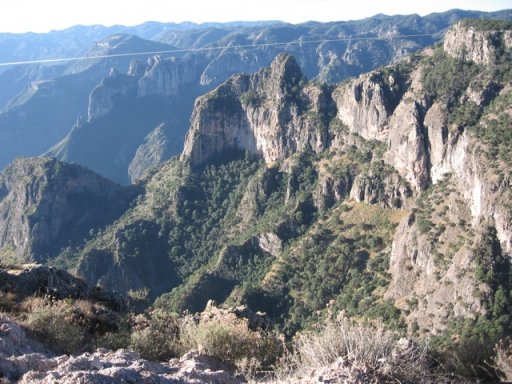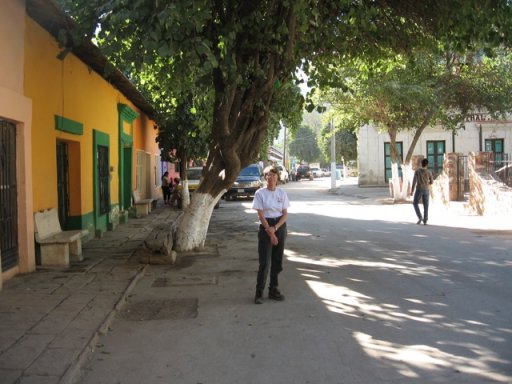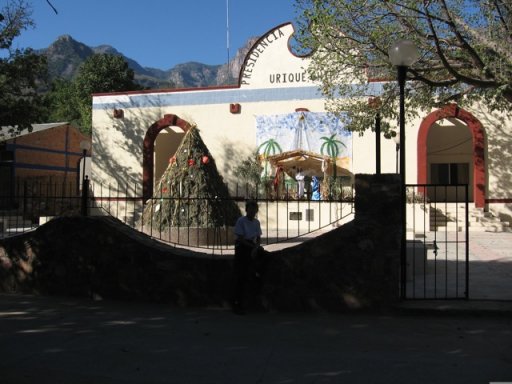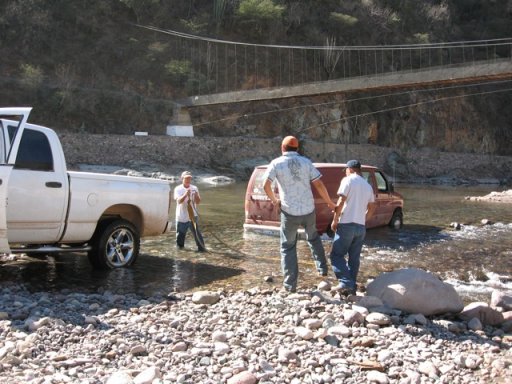 This is my third attempt at writing this trip report. The first time I had just finished and was about to post it when the electricity went out with a wind storm. The second time the computer crashed or something, ( I am an idiot on computers.) So hopefully the third time will be successful.
We enjoy going south of the border every few years. We have driven the entire length of the baja peninsula twice now. But we also like going to Copper Canyon or as the Mexicans call it Barranca del Cobre. We have been down there three or four times now.
The first time was on a road trip down to Puerto Vallarta. When we stopped in Los Mochis on Mexico Hwy 15 and took the train to Divisadero. I really recommend this if you enjoy train rides like I do.
Anyway the first time we drove to Copper Canyon we crossed the border and went to Nuevo Casas Grandes, and took some back roads, which as everyone here knows, are the best kind, to Madera, which is a nice logging town up in the mountains. This was in December and it was very cool this high up in the mountains. There are some ancient ruins in caves and balnearios nearby, which are hot spring fed swimming pool.
So after spending some time there we drove down to Cascada de Basaseachi National Park. This is also high up in the mountains, and a very nice waterfall, but all my pics are gone after my old computer died.
After hiking and viewing the falls from different viewpoints we proceeded to Creel, which is up above Copper Canyon, but is kind of a gateway town to the canyon.
Actually Copper Canyon is a series of canyons both bigger and deeper than the Grand Canyon. While in Creel, we met some Mennonite people, which I think are kind of like the Amish, except they do drive cars and trucks to get the produce to market, but they mostly use horse and buggy's like the Amish. The guys we met told us that their colony of about 3000 moved down from Manitoba, Canada down to Northern Mexico, back in the 1920's. They now number about 100,000 total in Mexico. He explained that they left Canada due to a dispute with the Canadian government which insisted that their kids attend school past the 5th grade. So after negotiating with the Mexican government which agreed to let them be, they went to Northern Mexico.
While in Creel, we went over to Frogs Valley, which is some interesting rock formations a short way out of town. And my kids went on a mountain bike tour with a local guide.
There is another waterfall on the way to Batopilas, called Cascada Cusarare, which is worthwhile to see.
So we drove down the canyon to Batopilas deep down in the canyon, a word of warning though, watch ahead and make sure to get out of the way of trucks going up and down the canyon because they won't get out of your way.
After arriving in town, we walked around and had dinner in a local restaurant. Then parked out of town under some large trees, on the way to the mission, when we awoke the following morning we saw a bunch of goats high in the trees above us. This is something I had not seen before, and we were all surprised. The trees also had a bunch of parrots in them.
So after spending the day enjoying the warm winter temps, we headed back up the canyon the following day.
A little bit about the Tarahumara Indians that are native to the area, these people are reputed to be the best long distance runners in the world, and the men wear nothing but a skimpy sort of loincloth. There were a few Tarahumara men trying to hitch a ride back up to the top of the canyon, so over my wife's disapproval I picked up one of the men, (she almost had to sit in his lap) he did speak a little spanish so we were able to take him where he wanted to go.
So on the last trip down to Copper Canyon we decided to go to Urique another town at the bottom of a different canyon, this is the trip that I have pictures of. Now they told us that there was a road between Batopilas and Urique back then but it was very rough. And with just a van without any lockers or winch we thought we better not try it.
So here are a couple pictures on the way down into the canyon.
Some pics of Urique, one of the main streets in town also doubles as an airport runway.
And finally another picture of us stuck, trying to cross the river, I wrote about that in the worst stucks part of the forum.
Next winter I would like to go back again, now that the jeep has a good rebuilt engine and it should be trustworthy. If anyone would like to join us please let me know.
Oh yeah! I will also bring my packraft, there are some cool rivers to float down there, so far we haven't had any trouble with the drug people, I try to avoid areas that we have been warned about.
Last edited: