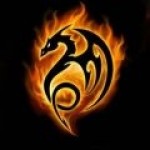 Mid Europe Region Director
Founder 500
Member
Supporter

Pathfinder II
4,387
First Name

Robert
Last Name

Keim
Member #

0033
According to all rules of engagement in the Netherlands.
A little meet up at a campsite with on the saturday a little tour.
We will have a campfire and around that we can put up our BBQ's and have our dinner there.
Together but with enough social distancing that all feel safe and comfortable.
Own toilet/shower is mandatory
View Rally Point