Pathfinder I
I've been working on my rig for about 6 years now and it has come a long way. It started out as a rusty bondo covered Craigslist truck that I overpaid for. The manual hubs were hollow and the motor had a spun bearing...
I started off with a crate motor (also found on Craigslist) it's a zz4 350 that had never been installed in a truck, never even started. I stole it for 1,200.00. A couple friends and I put everything on top and installed it. 2 of my 4 sons were there for moral support.
that's me and the old iron.
on our way home with the new power plant.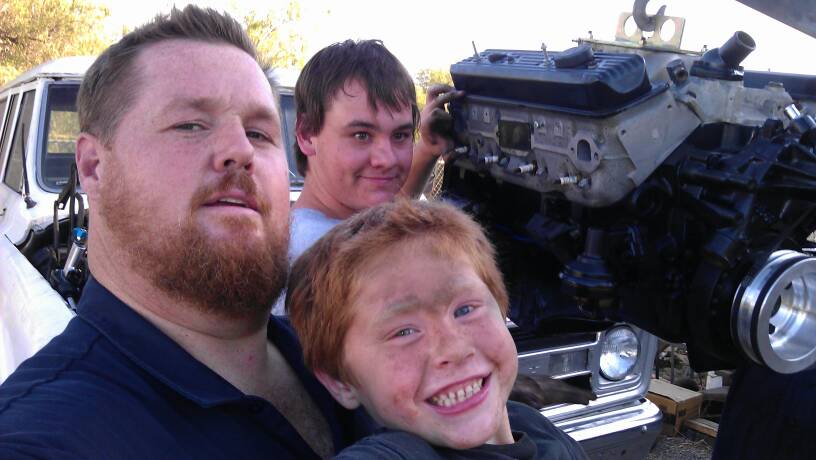 hand throttle from an old friction type gear shifter off a 10 speed.
it works perfectly and cost $1.50 at a yard sale. No JB customs 100.00 bulky thing here. LOL.
new to you Doug Thorley Tri-y headers for that low end grunt.
you can see my Bosch weldanator and York 210 to the left of my cleaned up holley 750.
Rustyburbin from SoCal 5 kids, wife, dog and a 1970 K20 Suburban
Last edited: