Influencer II
I wrote to our local Foresty Service and asked them about the areas that needed the most attention. I told them I was with Overland Bound and we had a program called the Trail Guardian where we volunteer our time and services to help keep these areas clean. They were very excited and appreciative. They sent me a map of what needed to be done and we scheduled a day to go out and take care of a few of these Forest Roads.
We decided to do a couple roads around Lake Winona in the Ouachita NF. So we took off and had a great day of it.
We played around a little...after all it is a nice Trail.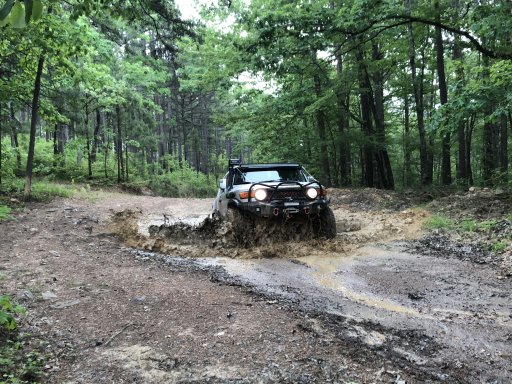 But we concentrated our efforts on cleaning up these roads. We had to make a little different ways to haul our trash out since my roof rack is being built right now. But we were able to put the rear carrier on. We stopped at a dumpster and offloaded most of the things we hauled out (including an old DISH satellite dish), and then continued with our efforts. Not sure what my wife did with the pics and video of what we collected at the first, but when we arrived finally at home we took another snapshot of the rest of what we collected (I'll post when we find them). It was a good day . And kudos to my wife for wanting to do this on Mother's Day Weekend. She's a keeper.
BROfessor Out