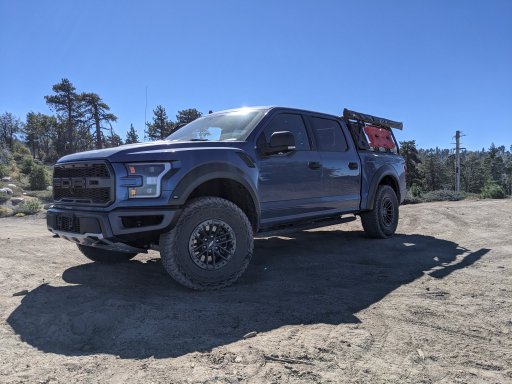 The Basics:
2020 Ford Raptor - 801 package
Additions:

LS Front Diff
360 Camera
Beadlock-capable wheels
other stuff
Overland Stuff:
Leitner Classic Rack
2 Std Pods
1 XL Pod
4 Accessory Plates (Running 1 in current setup)
Awning (Smittybilt)
RTT (Smittybilt) (FSR Adventure GS 55" Premium)
ARB Dual Compressor (in Leitner Pod)
sPod (in Leitner Pod)
CaliRaised Flood Lights and Amber Dust Lights
AT Overland Propane Tank Mount (5lb) - mounted on passenger rail
WaterPort - mounted on passenger rail
Swarfworks Elite Light Mount
2 Baja Designs LP6 (Spot/Clear)
2 Baja Designs LP4 (Combo/Amber)
Baja Designs Ditch Light Kit with Squadron Pro (Combo/Amber)
This was before wiring everything into the pod. If people are interested, I can do a complete write-up on this setup. It turned out super-clean and I'm really happy with the layout.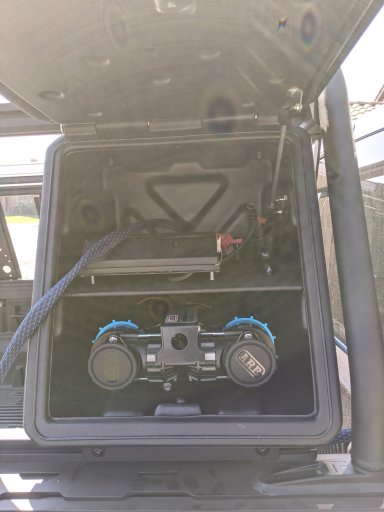 Last edited: