Advocate II
Figured I should start a build thread for my Forester before I do too many tings to it and not want to write it all up.
Here is my 2017 White Forester XT on the day I got it home: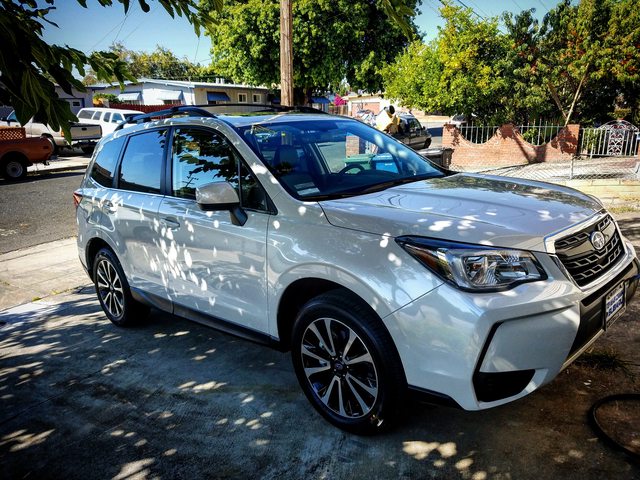 Two weeks later and still with no plates and I took it on its first adventure through some back roads near Big Sur.
Started adding a few small things to make it a better adventure car: Yakima Load warrior basket, rockblox mud flaps and some rain guards.
Took another day trip up to Panoche hills and had a blast with the little car
Latest addition in preparation for its first overnight trip to the desert up near Fallon NV is an LED bar in the grill and a sleeping platfrom for 2.
Next on the list is a a Cb radio and hopefully a set of Primitive skid plates once I stop spending money on the trips instead.
Future Plans:
-Downsize to 17 inch wheels with 235/65/17 GeoLander A/T G015 tires
-Anderson 1.5" lift kit
-ARB 2000 Awning
-Curt class 3 hitch
-Full size spare tire solution
-Custom small front brush guard
Last edited: