Pathfinder I
1,479
First Name

Lee
Last Name

Vandyke
Member #

19462
Like many this is my first overland build. Bought this truck back in 2015 brand new and bone stock. Slowly modifying the truck as the bank account permits. Short list of mods but I don't have plans to do anything crazy to it
2015 Toyota Tacoma TRD Sport Double Cab short bed. Automatic transmission.
Replaced front shocks with Bilsteins 5100's set at 1.75" to get rid of the rake
Replaced stock tires with General Grabbers AT tires (do not recommend)
Replaced front headlights with aftermarkets after damaging one of the factory headlights. Running 55watt HID's in the headlights
Morimoto fog lights
Bought a used bull bar for cheap (don't know the brand) that saved the truck once when some idiot old man backed into the front while I was behind him at the ATM
Leer 100XQ camper shell with Thule cross bars
Replaced rear shocks with Bilsteins and added 2" lift blocks after the weight of the shell started causing the rear of the truck to start sagging. Shocks also helped tremendously when towing our small camper
Found some used moto metal 17" wheels and bought some new cheap mud tires. Funds were tight and the tires were only $600 and looked great. They aren't wearing very good and they roar pretty loud because of it. They're Thunderer Trac Grip 265/70/17 mud tires
Found a set of Wet Okole seat covers for the front and back seats for $100 bucks on Facebook marketplace that look great in the truck
Weathertech floor mats in the front and back
Built a removable sleeping/storage platform in the bed
Tepui roof top tent
Tyger nerd bars/faux rock sliders. Mostly bought to help get in/out of the cab and access the top of the truck/rack. Will upgrade to real sliders should the need arise
Ram cell phone mount installed to lower bolt of "oh shit handle"
I think that's about it for now. Truck is my daily driver and the majority of the off-road activity I've used the truck for has been when hunting or fishing in the Virginia mountains. Really wanna start exploring the national forest roads/trails in Virginia and North Carolina so if anyone has any routes/trips they can recommend I'm all ears. I'm located in northern NC about 20 minutes from the VA state line
Thanks!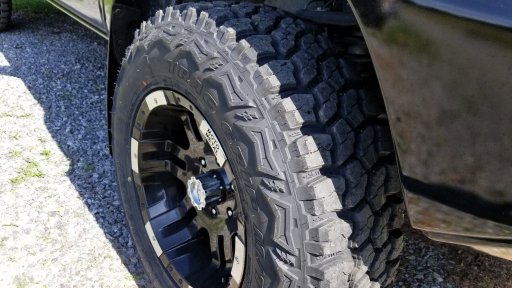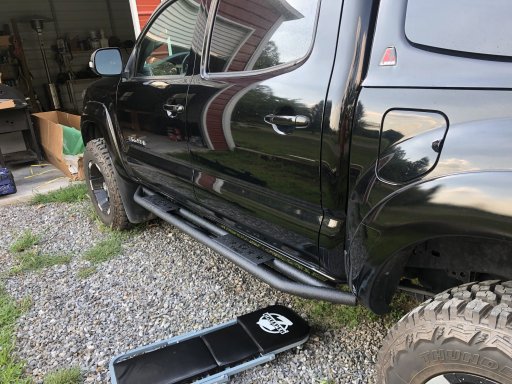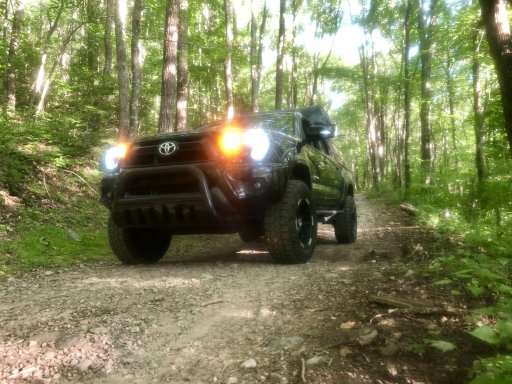 Last edited: