Traveler I
Here is my 2010 Chevy Silverado 2500HD. I have had her for 3 years now, I'm the second owner and we originally bought her to tow our Jayco 29' trailer (what my wife considers a camping requirement). This model is the LT which is pretty much a base model package. This means she is a clean slate. The engine is the 6.0L Vortec gas engine, it still has the stock power train and suspension with 3:73 gears.
So far the truck has been able to take me where ever I've wanted to go but I do want to make some upgrades. Now because the truck is going to double as my overland rig and our tow rig I can't get too crazy but I have some rough plans laid out.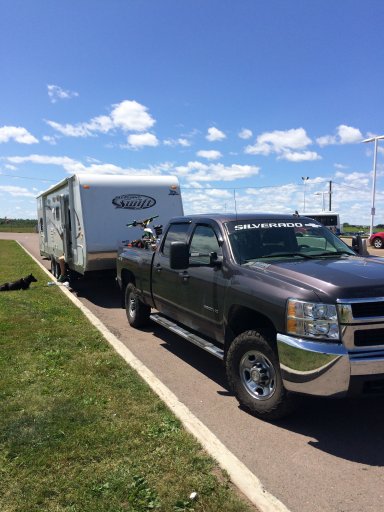 The first few things I have planned are mechanical, flush and swap the transmission, front & rear diffs and transfer case to synthetic fluid, add a cold air intake, and set up a dual battery power management system.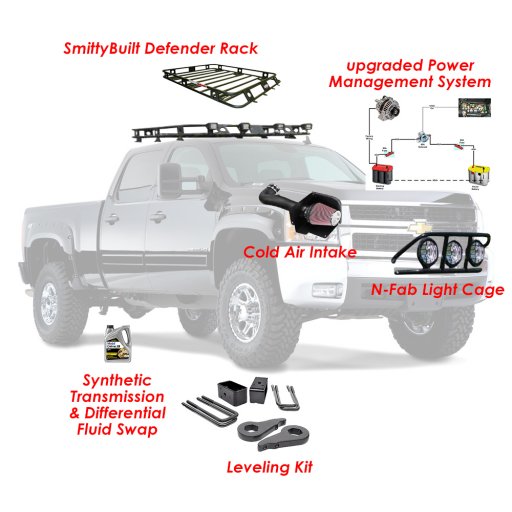 For the suspension, I'm not sure which way to go (this is where I'll need your advice). Most full sized trucks here in Canada go for some kind of "lift kit" which looks ok but I'm not sure how functional they are. I really like how the Icon Vehicle Dynamics systems work but I have only ever seen them on the mid sized trucks. And remember I still need to be able to tow a 10,000 lbs trailer....
Some of the less important things on the priority list are the roof rack, light cage and lights. but I would like to have them on before our big trip across Canada in 2018.
Thanks for giving this a read and I look forward to any advice you can give me for the rig.
Cheers,
John