Contributor I
60
First Name

Jamison
Last Name

Donato
!!! CAUTION -- Picture heavy post !!!
So I've been living on the diesel forums for the last 15 years or so and figured its time to get back into the camping/overlanding/offroad forums again. It's been a few years but I have been known to do some serious rock crawling on trails such as the Rubicon, Dusy-Ershim, Slickrock, Fordyce, KOH, etc with my old Jeep. Life gets busy and found myself less and less apt to go beat up my rig on those trails. Fast forward a few more years and now I'm married (no kiddos yet) and have a dog that loves road trips. Since we still love to go camping, I've decided to start making our favorite road trip vehicle more capable for the dirt/fire roads and overlanding trips. This thread will serve as a record of projects and upgrades I've made to our 2004 Yukon XL K2500 with a 2006 LBZ Duramax conversion.
We started with a bone stock 2004 Yukon XL K2500 with 181k miles on the 8.1L V8. Picked it up in Colorado and drove it back to California. This thing was pretty clean for its age and mileage. The PO took very good care of it.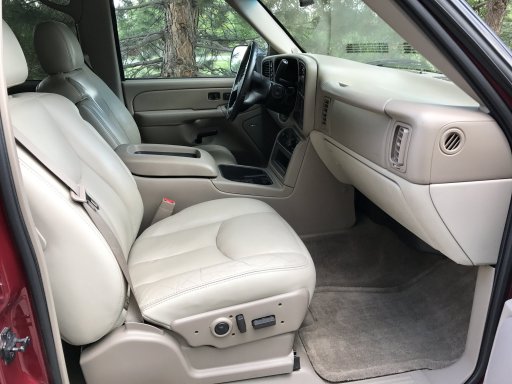 I rebuilt the front end with new Cognito UCA's with the intent to level it in the near future. All new bushings and wheel bearings up front were replaced with factory ACdelco components. All steering joints and hard parts were replaced with Rare Parts tie rod ends and idler/pitman arms as well as a Cognito Pitman/Idler support kit. Put a few more miles on it and it was time to hit the road.
Took it on a couple 2-3k mile road trips with the wife and dog and after netting 11.2MPG it was time to do something serious if this was going to be our long term road trip rig...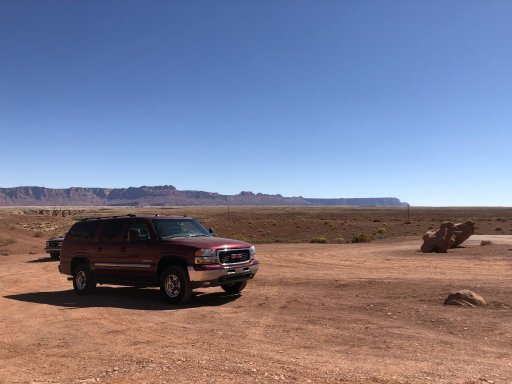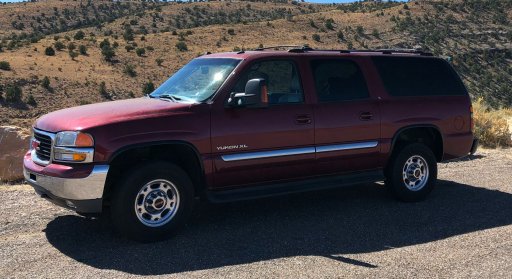 I did some research and came back across a guy that did duramax conversions on NBS suburban's. I originally heard about him nearly 10 years ago, while I thought it was cool -- it wasn't a necessity. So now 10 years later I no longer need a 1 ton dually diesel for towing/hauling and get far better use out of the suburban than a pickup but need need better MPG and would LOVE the power and torque of a diesel. Since the acquisition cost of the suburban (Yukon xl) was relatively cheap (compared to a new rig) and I currently owned a 2006 Chevy 3500 Duramax which was in great shape (I just never drove it), it was determined that I'd pull the powertrain from the 3500 and put it in the suburban and then sell of the rest of the truck and the 8.1L powertrain. A few talks with Eric @ Duraburb and we had a plan hashed out and a scheduled start date.
Prior to doing the conversion I did a few prep things (dynamat and insulation -- since the diesel engine would be noisier) as well as some cleaning in the cargo area and tinted windows, etc.
Then it was time to hit the road and bring both my Chevy 3500 and the Suburban out to Apopka, FL. We of course has to stop by the Duck Commander warehouse (unfortunately we got there too early and they hadn't opened up yet)...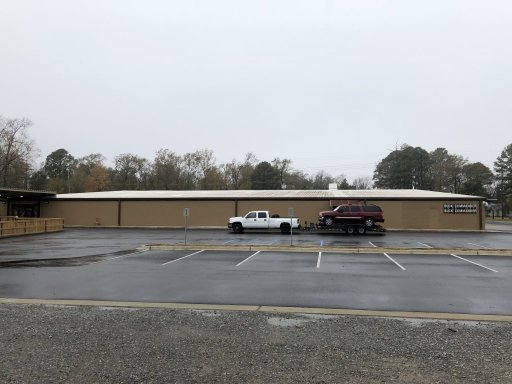 We dropped off both trucks and flew home while Eric and crew got to work....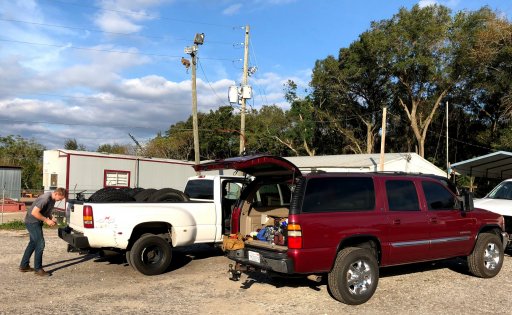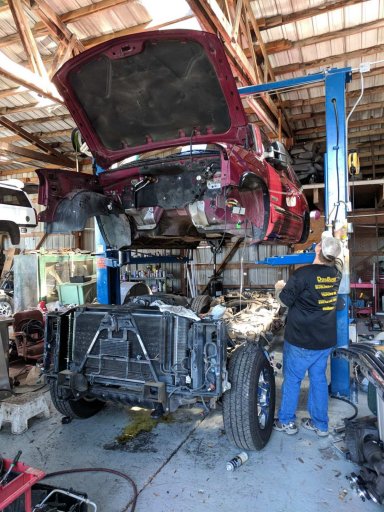 A couple months later and we headed back to Florida. LBZ is in place and it's ready to roll.
The wife and I made the trek north to Niagara Falls with several stops along the way to visit with family... And eventually back home (5003 miles on its maiden voyage from FL to CA).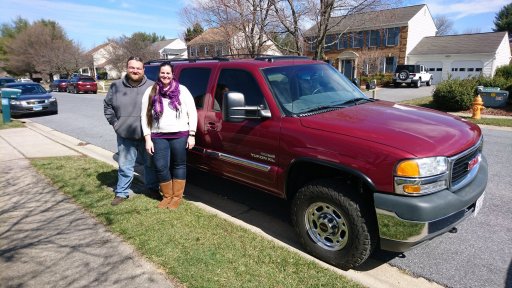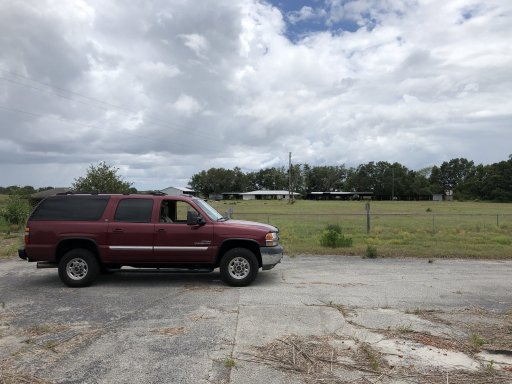 End of Chapter 1....
Last edited: