Advocate II
Here is the base for my overland adventure rig. It is a 1999 WJ Grand Cherokee 4.0L with a NP242 transfer case and 245/75/16 Goodyear Wrangler Silent Armor tires. It currently has a Wilderness Roof Rack with a pair of spot beam KC Daylighters on the front and a pair of cheap Walmart 55w fogs in the back. It also currently has our Allen 4 bike hitch rack on the back as well..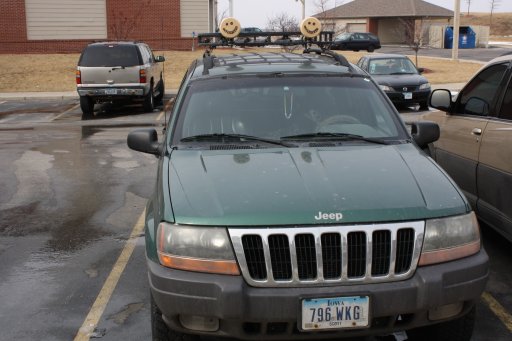 Some upcoming projects for it:
Full fluid change (everything except coolant)
coating the undercarriage and inside base of the doors with POR15
stripping and coating the rack in POR15 then repainting it
lowering roof rack on re-installation to sit directly on the factory rails
cleaning up all small rust spots, priming and repainting them
cleaning up headlights
re-sealing the windshield and sunroof to prevent leaks
I do have a basic plan for the build but this will come slowly as we manage to come up with the funds.
Last edited: