So I bought this 1999 WJ Limited about 6 years ago and a couple weeks later my mother in-law wanted it so she could drive safe in the Oregon winters.....
Now a couple months ago she let me know she doesn't need it anymore. Of course the check engine light is on, ABS light glowing, coolant leaking out the radiator, valve covers leaking oil and pretty sure she had never vacuumed it. Mind you, this thing was pretty cherry when I had bought it.
So now present day, all that is repaired and now upgrading and simple building it to be my new explore vehicle.
I had a 2001 Jeep Wrangler all built for outbacking but was just way to small and once I got this WJ reliable the TJ just sat collecting dust.
I've only done simple easy mods but it's SO much nicer to have the extra room!!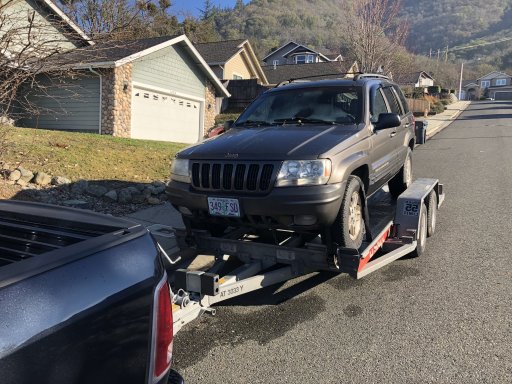 Saving it from being abused and towing her home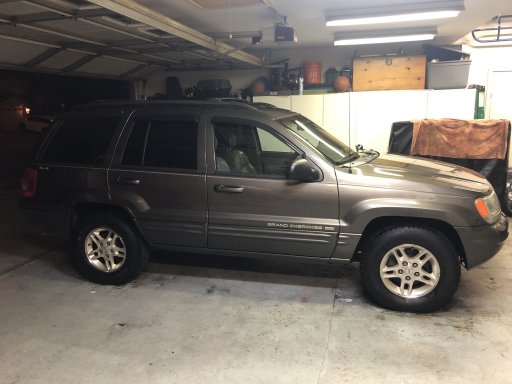 After hours of scrubbing and spit shine, looking like it supposed to
2.5" front 2" rear and Rubicon take offs and minor trimming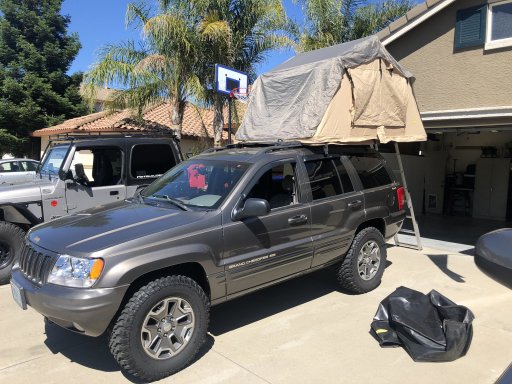 Test fitting the RTT, I swapped the rails so now the tent pitches to the side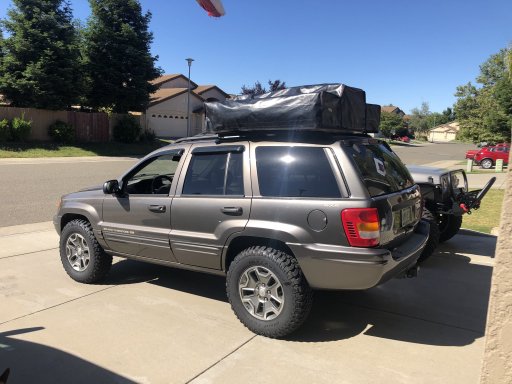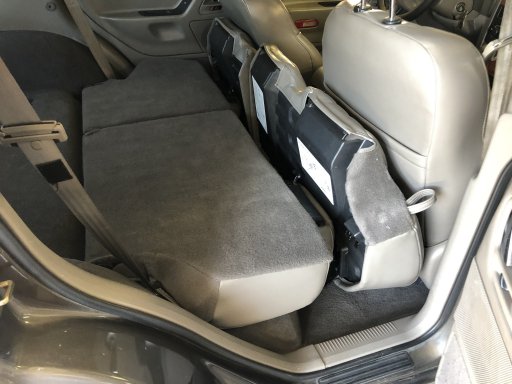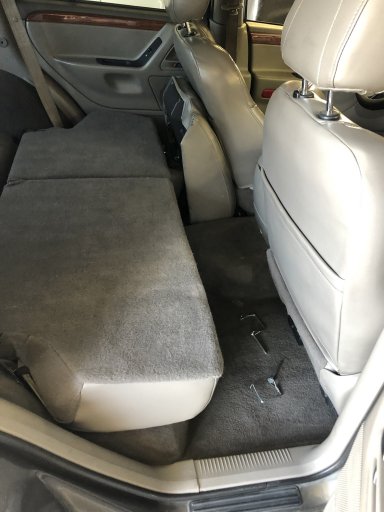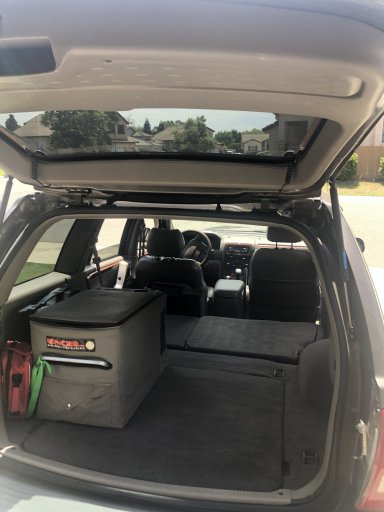 Did the rear seat bottom delete for more storage and on solo trips I made a simple sleep platform (I'm 6'4" )
Now I'm in a battle of fighting the engine temp. I've replaced just about everything with the cooling system. Block tested and no HC's, so head gaskets or cracks are out of the question. I upgraded the stock 5 blade weak fan for a 9 blade and new fan clutch. It's gotten better but still gets warm on hill climbs. This winter I'll pull the cylinder heads and have the valve seats staked in so I won't ever have to worry about them falling out and destroying the engine.