Advocate II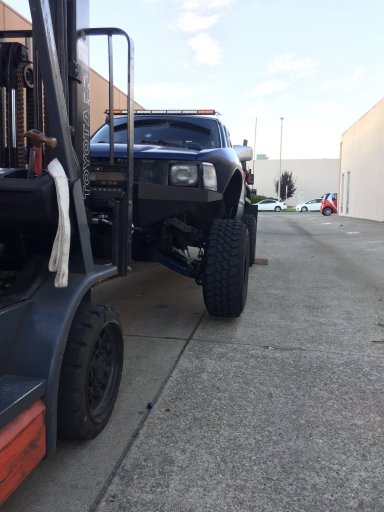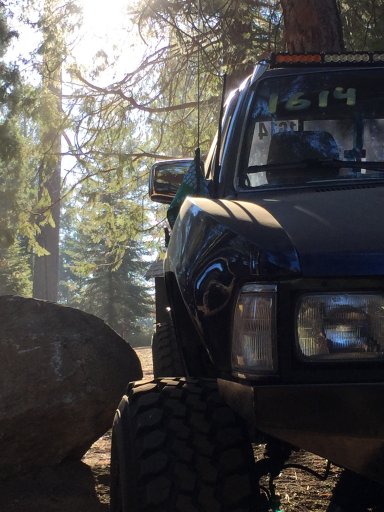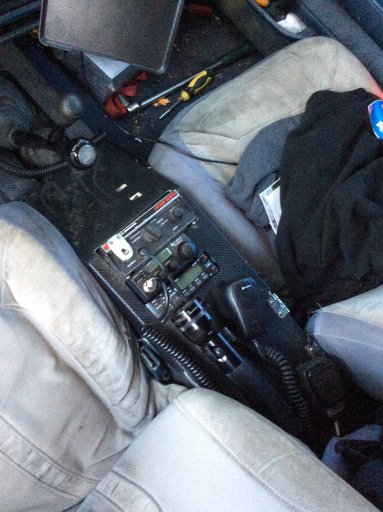 View attachment 11187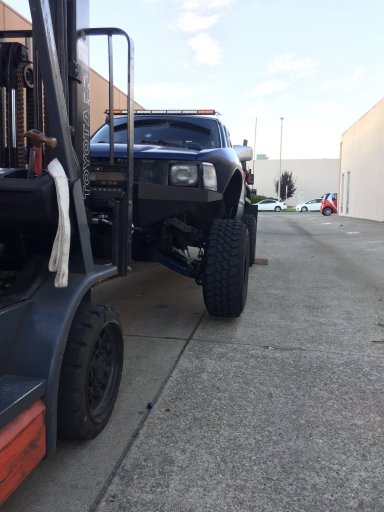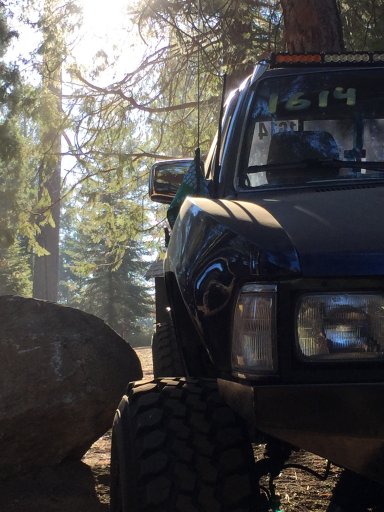 Selling my 1990 Toyota pickup, v6, 4wd, sr5, power everything, 5speed manual. Lots done to the truck over the last four years. Want to sell to fund a new project. Great truck and is my daily driver.
Crawler
Prerunner
Desert
Or mountains
Motor-
-3.0 liter 3vze v6.
- new long block motor from engine world in emeryville
-Has 43,000 miles on it now, runs like a freaking champ.
-ARP head studs
-MLS head gaskets
-Doug Thorley smog legal headers.
-flamethrower 4port Bosch fuel injectors, balanced
-cold air intake
-ISR delete
-all timing belt components including belt, idler bearings, water pump, replaced with new long block.
-newer radiator
-optima yellow top
Transmission
- 5 speed manual
- rebuilt when motor was replaced 43,000 miles ago
- tight
-new clutch 43,000 ago
Drive train
-rebuilt front and rear drive shafts by east bay drive line 5,000 miles ago, new cv joint and I joints.
- diff fluids changed once a year
-rear axle has traction bar
-custom Deaver rear leafs, super plush
-Bilstien 5100 all four corners
-brake pads done front and rear 5000 ago
Front suspension
-Blazeland long travel kit
-t-100 cv axles, functional 4wd
-sway away he torsion bars
-Total chaos idler arm
- gusseted centerlink
-chromoly heimed tierods
-marlin crawler stainless extended brake lines
Rides like a dream
Other
-2005 Tacoma indigo blue metallic paint job. Fenders and tool box match.
-Custom front bumper
- warn 8000 pound winch with brand new fairlead and cable
-20" led light bar in bumper
-custom grill
-Hannaman fiberglass front fenders
-32" dual function led light bar on cab
- custom flat bed
- led flood reverse lights
-Led turn and tail lights
-strobes in tail lights and front blinkers
-spare tire mount on bed
- gas can mount on bed
-fire extinguisher mount on bed
-18"x20"x48" tool box
-tailgate
-33x11x15 mud terrains, brand new!!! And a full size spare not shown in pictures
-custom rock rings I designed on all rims
- have wheel spacers for rear if you want to run them
Interior
-All pro roll cage
-iPad mount
-iPhone mount
-cb
-scanner
-strobe control unit
-siren control
-pioneer deck and newer speakers in doors and dash
- custom center console
Tons more
Come check it out. Make me an offer $6000 obo.
Located in Livermore, ca
Call or text or email ok
Will trade for pre smog 4wd crew cab square body chevy
Last edited: