Rank VI
Benefactor
Member

Influencer I
3,057
First Name

Ofer
Last Name

Bruhis
Member #

17919
Ham Callsign

KD6UKE
Our
80 series Landcruiser
project has matured. It is perfect and nothing is left to improve it. In order to stay out of trouble, I needed a new project and stumbled on a 1988 HJ75 Landcruiser Troopy. The vehicle has not been serviced well and needed serious work. The 2H diesel engine needs a rebuild, it has no breaks and the steering has a dead band of about 90 degrees. The body has serious rust and the interior is ripped and neglected. The electrical wiring was a night mare. Seemed like a perfect project.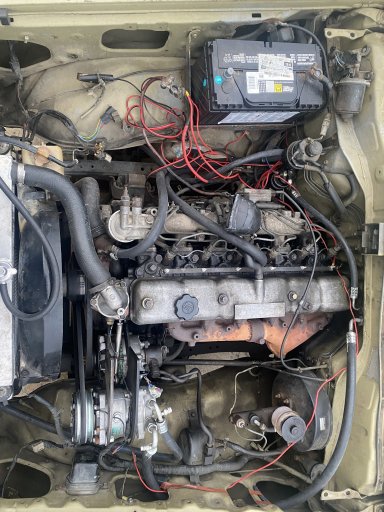 I started also looking for a 1Hx engine with a manual 5 speed transmission. In a few days I found on eBay a JDM (which usually means low miles) 1HDT Toyota 4.2 liter diesel engine. It would be a perfect engine to replace the old 2H, but will require different engine brackets on the frame for the engine mounts. It also came with an automatic, which will be traded with a H151 5 speed manual.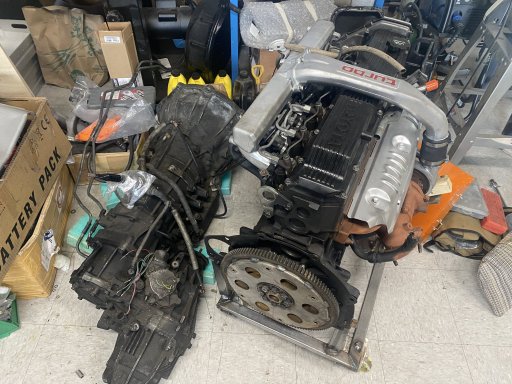 Compression numbers were around 440 psi on all cylinders so only the IP, injectors will be serviced as well as the bottom end bearings replaced. A new 12V starter will replace the 24V one, and a Terrain Tamer 120A alternator.
On our trip to Seattle 2 weeks ago we passed by Bend and picked an AluCab Hercules popup roof. We stopped at
FitGarage
and chatted with Alex. They are a bunch of really nice young guys that deal mostly with Troopies. Would be a great source of knowledge.
After further inspection, I decided to do a body off restoration before building the camper.
so the work begins...
Stay tuned...
Last edited: