Snow Run January 2021
Read all the rally details so you and I are not disappointed.
START DATE

Sunday, January 31, 2021

12:00 PM Eastern Time (US & Canada), Bogota, Lima

12:00 Hrs GMT -5:00

END DATE

Sunday, January 31, 2021

06:30 PM Eastern Time (US & Canada), Bogota, Lima

18:00 Hrs GMT -5:00
OVERLAND BOUND REGION

US Midwest

EVENT TYPE

Trip

DIFFICULTY

3 MODERATE
Terrain Type
Dirt Road

Highway

Ice

Mud

Snow
Recommended
Channel
Rally Point Notes:
-CB Radio required- (Mobile installed or walkie-talkie handheld unit)
OK this is it!!! Sorry for the last minute change of date but we've had so many false calls on snow that I kept having to push it out every week BUT I was just alerted this afternoon 1/29/21 of the high confidence from the weathermen of at least 2-8" of snow so it go time. With bad conditions forecasted for the event date, it is paramount that everyone attending follow directions exactly for the safety of all involved. So here are the following directions that must be followed to attend.
**Text or Call me at 954-559-3342 with your full name and state the following "I have a CB radio".
The 1st 9 people (yes you can bring more people per vehicle) to do so will be granted a spot on the trail ride. I will also compare the texts with the people who signed up first and give them 1st dibs. Cut off date is Sat. 1/30/21 11pm to give me that text or call. I will then text you back with the correct coordinates for the meet spot of the trail ride. The meet spot listed on the event is not correct!
Now it is still possible that something out of my control like 12 inches of snow falls and roads are closed etc. which will make it impossible to host the event. I will call or text everyone attending if for some reason the day of the event it is canceled.
This trip is only going to be done when the snow falls and since snow is not regular here in Ohio, I'm going to have to take an email or phone list (whichever you prefer) of those interested in doing this trail run around Mohican State Forest and then I'll notify you of the final date! Hopefully we'll get a weeks' notice of the snow.
*The trail run will only be done if there is 3 or more inches of snow! The last trail run we did had about 6 days' notice because of the snow forecast and we ended up with 6 rigs and had a great time!
*This is a "soft-roading" adventure at best with a combination of paved, gravel, dirt, and unmaintained roads! Nothing hardcore, black diamond, buggy type of drive!
***This event will be filmed for the YouTube channel called "Project Overland USA", and EVERYONE over the age of 18 will need to sign a model release form giving your approval to be filmed and on the video release. Since this event will be filmed it is very important that you understand and have patience for the fact that we will have to stop numerous times to set up cameras and then film potentially the same spot a few times to get the best "take". In fact half of the day could be devoted to filming locations, action, and vehicles. If you are not interested in or have the patience for stopping a lot or do not want to be filmed then it is advised that you do not attend this event.
We'll either meet at the coffee shop in Galena or the parking lot at Mohican.
*Since road conditions will be wet, snowy, and muddy, there is a potential for damage to your vehicle or yourself (mostly sliding off into a ditch). YOU assume all liability and responsibility for yourself and vehicle. If you feel we are going somewhere that will cause damage to you or your vehicle, stop your vehicle, call us on the radio and tell us you are disembarking for the rest of the trip, and if in doubt turn around and be safe and complete your day with us and we'll see you on the trail next time.
Any further questions please ask in the comments or call me at 954-559-3342 Kevin
0 Events
IV
Rank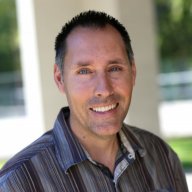 Kevinista
20012
Obetz, OH 43207, USA
11/02/19
9 of 10

III
Shaun JBeavercreek, OH, USA Member since 15 Oct 2018
0

I
SugarFreeShooter
Member# 21788
Sam PostPowell, OH, USA Member since 21 Sep 2019
0
Start Point: 39 N Market St, Loudonville, OH 44842, USA GPS Coordinates: 40.63553, -82.23344 Notes:
This Rally Point location and route can be downloaded if the buttons are active. The "Launch Google Earth" option will allow you to review the location in 3D. Please keep in mind, actual terrain may vary greatly. This should be used for reference only.
Save KML
Save GPX
PDF
Launch in Google Map
Launch in Google Earth