Every 2 weeks on friday , 10 times
Domgasse 6A, 68623 Lampertheim, Deutschland
Virtual OB Mid Europe Campfire
There will be a Virtual OB Mid Europe Campfire for all Overland Bound members in Mid Europe region. This will be on Skype Friday Night, 4th Dec 2020, at 8:00 PM CET.

Just join the meeting via Skype link https://join.skype.com/hqyQhtv4MqUQ

The idea is to have this virtual meeting every two weeks.

Let´s have a Virtual OB Mid Europe Campfire and exchange some ideas, stories and plans about our favorite hobby and lifestyle of overlanding.

Please find some details below. Hope to meet you there!
START DATE

Friday, January 29, 2021

08:00 PM Brussels, Copenhagen, Madrid, Paris

20:00 Hrs GMT +1:00

END DATE

Friday, January 29, 2021

09:00 PM Brussels, Copenhagen, Madrid, Paris

21:00 Hrs GMT +1:00
OVERLAND BOUND REGION

EU Mid Europe

EVENT TYPE

Online Hangout

DIFFICULTY

1 VERY EASY
Terrain Type
Recommended
Channel
Repeat: Every 2 weeks on friday , 10 times
Rally Point Notes:
Why?
Many of the meetings and trips all of us wanted to attend were cancelled this year. And it seems to me that we will still have to walk a little way with this situation. So we had that idea to organize a virtual OB Mid Europe meeting: https://www.overlandbound.com/forums/threads/what-about-a-virtual-ob-mideurope-meeting.35656/#post-513624
When?
The first meeting will take place on Friday, December 4th, 2020 8pm CET
How?
Just join the meeting via Skype link Virtual OB Mid Europe Campfire.
No Skype account necessary. If you haven´t installed Skype on your device you could participate via the skype web client (not all browsers are supported). Let´s see how this works, I am open for other solutions. Fell free to make proposals in the 1st meeting.
What?
Just a relaxed virtual campfire chat! In the first Virtual OB Mid Europe Campfire every OB Mid Europe member who join should have the opportunity to briefly introduce themselves and talk a little about which (overland) projects they are currently working on, what are the plans for next year (trips, vehicle projects, etc.) or other topics you would like to share or questions you would like to aks. Just getting started with this!
On the call we will ask for ideas for the next one. So feel free to bring your ideas along. We will also decide together in which time period we will have this Virtual OB Mid Europe Campfire again.
Join the Virtual OB Mid Europe Campfire! Looking forward to a lot of participation. Happy to talk to you on Friday!
1 Events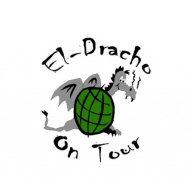 El-Dracho
Mid Europe Member Rep Germany
Lampertheim, Germany
10/22/19
2 of 10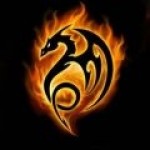 Robert OB 33/48
Member# 0033
Robert Keim | Gaanderen, Rijksweg 190 Gaanderen, The Netherlands Member since 10 Feb 2015
1

I
Joshua Laguesse | Toano, VA, USA Member since 28 Jul 2020
0
Start Point: Domgasse 6A, 68623 Lampertheim, Deutschland GPS Coordinates: 49.59453, 8.46769 Notes: This is a virtual meeting (please refer to description for details).
This rally point location and route can be downloaded if the buttons are active. The "Launch Google Earth" option will allow you to review the location in 3D. Please keep in mind, actual terrain may vary greatly. This should be used for reference only.
Save KML
Save GPX
PDF
Launch in Google Map
Launch in Google Earth