Sierra Foothills Overlanders Monthly OLB meet-up/meeting
Agenda:
https://www.overlandbound.com/forums/threads/reoccurring-sierra-foothills-overlanders-monthly-olb-meet-up-meeting-10-16-2018.19941/

This is a Monthly meet-up the second Tuesday of each month @ The Break Room in Shingle Springs, CA. Everyone is welcome! Our events are social, family friendly, with the goal of teaching essential overlanding skills you will need on the trail or while you travel! We conduct training/practice sessions (see below), frequently have guest speaker subject matter experts, and also share DIY how-to's to create your own kit, schedule monthly overland trips or trail runs,! Of course, we also have fun. Stop on by!
Meeting starts at 1900 hrs so if you want dinner and drink please get there prior to that. Order as you enter the restaurant, meeting is in a room to the rear.
Please contact @Kent R on our forums for more information!
The Sierra Foothills Overlanders have also adopted the Long Canyon OHV trail in the El Dorado NF, we conduct 4 cleanups per year with one overnight. For more information contact @DaveD on the forum.
START DATE

02-12-19

18:30 Pacific Time

END DATE

02-12-21

21:30 Pacific Time
OVERLAND BOUND REGION

West

EVENT TYPE

DIFFICULTY

Easy
Terrain Type
Recommended
Channel
Other

Forum msg to @Kent R
Repeat: Monthly on the 2nd Tuesday
Rally Point Notes:
Sierra Foothills Overlanders completed the following training as of 4/25/18:
Winch basics - 2 hrs in the evening using direct line pull and directional change. Training information came from Bob Wohlers (with permission).
Jack orientation, all types and when/where to use. 1/2 day
Tire repair, plugging and sidewall repair, valve stem replacement. This was done two times over the year. 1/2 day each
GPS/Comm field day.

Set up course off-road with several way points. Once they reached the first one, the participant made contact with a ham operator at the top of the trail prior to get coordinates for next point.

1/2 day
Education conducted at monthly meet-up;
Camp kitchen demo by various members
Heat exchanger demo (hot water for showers) by one of our members
GPS/Navigation - in-rig set ups and practice with tablets
Communications - came up with standard comm plan and practiced using radios.
DIY solar tube shower - demo and assembly of shower with parts list by one of our members
Future education/training:
Survival class, one full day.

Out of state instructor.
Vehicle extrication, concentrating on using tools in our rigs to extricate a patient after a rollover. Practice vehicle acquired.
High Lift jack practice.

Set up and use the High Lift for pulling a rig backwards when you are by yourself.
First aid class specific to vehicle-based travel.
Chain Saw classes with the Forest Service - required by USFS for the cleanups on our adopted trail.
0 Events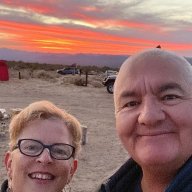 Kent Reynolds
Placerville, CA
1632
06/16/16
Start Point: Shingle Springs, CA 95682, USA GPS Coordinates: 38.66058, -120.93628 Notes: The Break Room, Shingle Springs CA
This rally point location and route can be downloaded if the buttons are active. The "Launch Google Earth" option will allow you to review the location in 3D. Please keep in mind, actual terrain may vary greatly. This should be used for reference only.
Save KML
Save GPX
PDF
Launch in Google Map
Launch in Google Earth