Monthly on the 3rd Tuesday
5050 Robert J Mathews Pkwy, El Dorado Hills, CA 95762, USA
Sierra Foothills Overlanders Monthly OLB meet-up/meeting.
This is a Monthly meet-up Everyone is welcome! Our events are social, family friendly, with the goal of teaching essential overlanding skills you will need on the trail or while you travel! We conduct training/practice sessions (see below), frequently have guest speaker subject matter experts, and also share DIY how-to\'s to create your own kit, schedule monthly overland trips or trail runs,! Of course, we also have fun. Stop on by!
Meeting starts at 1900 hrs. Locations vary due to Covid restrictions so check for this months location below.
Please contact @Kent R on our forums for more information!
The Sierra Foothills Overlanders have also adopted the Long Canyon OHV trail in the El Dorado NF, we conduct 4 cleanups per year with one overnight. For more information contact @DaveD on the forum.
START DATE

Thursday, May 20, 2021

06:30 PM Pacific Time (US & Canada)

18:00 Hrs GMT -8:00

END DATE

Thursday, May 20, 2021

09:00 PM Pacific Time (US & Canada)

21:00 Hrs GMT -8:00
OVERLAND BOUND REGION

US West

EVENT TYPE

Meetup

DIFFICULTY

1 VERY EASY
Terrain Type
Recommended
Channel
HAM

146.460 simplex

GMRS

Ch 15 simplex
Repeat: Monthly on the 3rd Tuesday
Rally Point Notes:
Sierra Foothills Overlanders, OB Meet-Up
Location
Dry Diggings Distillery parking lot El Dorado Hills
5050 Robert J Mathews Pkwy, El Dorado Hills, CA 95762, USA
Member introductions. (name, vehicle, home town.)

Long Canyon trail maintenance
EDUCATION AND TRAINING 2021
: (we need leads for these sessions)
Prairie City, Klinton Kehoe, Tim Owen
Tire repair, Kent Reynolds
Off road adventure trailer walk arounds/base camp set up's, Mike Lee
Synthetic winch line splicing.
TRIP PLANNING
: (please advise if you can lead one of these or want to add another)
Long Canyon cleanup and camping, early June
Lost Coast, Pete Williams April 23-25
Gary Masonic, Bodie and Aurora Hills
Mendocino NF, Mark Mcdonald waiting on Mendo NF for closure info
Crawdad Boil Richardson Lake, Kent and Klinton Sept 17-19
Overland Expo West, Kent September 25-27 Leave NorCal September 24
Death Valley, Kent November 11-16
Day trips to the Sierras are still a hit so anyone that wants to lead one please start a RP or advise Kent and he will help you get it organized.
Adventure Trailer and camp set-up walk around. Please bring some of your tips and tricks for camp setups for everyone to look at. We can all learn something from each other so whatever you bring will be helpful.
NEXT MEETING: May 18, 1900 hrs: (most members get there early to set up)
Dry Diggings parking lot.
3 Events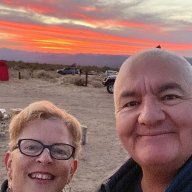 Kent R
Executive Director
1632
63 of 100
Start Point: 5050 Robert J Mathews Pkwy, El Dorado Hills, CA 95762, USA GPS Coordinates: 38.6228, -121.05942 Notes:
This Rally Point location and route can be downloaded if the buttons are active. The "Launch Google Earth" option will allow you to review the location in 3D. Please keep in mind, actual terrain may vary greatly. This should be used for reference only.
Save KML
Save GPX
PDF
Launch in Google Map
Launch in Google Earth