Region East Fall Roundup
We will be camping at Getaway Mountain & Campground (I told you it was going to be different) on Friday and Saturday night. There will be a couple routes of varying difficulty to run together on Saturday, or you can just relax in camp and enjoy the beautiful fall air.
START DATE

Friday, October 13, 2017

05:00 PM Eastern Time (US & Canada), Bogota, Lima

17:00 Hrs GMT -5:00

END DATE

Sunday, October 15, 2017

05:00 PM Eastern Time (US & Canada), Bogota, Lima

17:00 Hrs GMT -5:00
OVERLAND BOUND REGION

US East

EVENT TYPE

DIFFICULTY

1 VERY EASY
Terrain Type
Recommended
Channel
Rally Point Notes:
Week of Update:

Alright everyone. Here are the final details.
-When you arrive at the campground Please give them my name (Chris Jones) and say you are with Overland Bound so they send you off to the right campsite.
-The campground has no card readers so bring cash. $9 per person per night except kids under 6.
-We can do campfires, they deliver the wood to the sites. I'm not sure how much they charge. I won't be to the campsite til 6:00-6:30 so if someone arriving earlier could purchase some wood for Friday night and I will pay you back, that would be great.
-We will be heading out sometime mid morning for a bit of local trail riding. The prerun hasn't happened yet so we are not sure yet what the trail conditions are. Please be prepared. Recovery gear is always recommended to have on hand. If the trails prove impassible for low clearance vehicles (likely) then we will accommodate. I will have some open seats in my rig and I am sure others will also. This is a "drive at your own risk" trip. Use your judgement to decide whether you can drive your own rig or not. We should have more details before Friday, but if not, that just adds to the adventure.
-This is a relaxed, camping weekend. Let's chill and have a good time.

I cannot emphasize enough, Cash Only!!!! Please bring cash for the campground.
Thanks

**Please Read Entire Description Before You RSVP**

We will be camping out for the weekend in Beautiful Vermont. There will be a trail run on Saturday with a couple routes of varying difficulty. Or if you prefer to relax in camp, venture into town, go for a hike, there are plenty of opportunities in the area. This is a family friendly event. So if you want to bring the family out, please do.

I created a google form to fill out when you RSVP. We need to have an accurate head count and since the RSVP will be used for rig/driver count I need to have more details. So if you RSVP, please fill out the form. It is $9 per person per night (kids under 6 are free). There will be more to come on how to pay when we get the headcount and confirm with the campground. RSVP and the google form must be complete by Friday Sept 15 10:00 AM. We can't place the reservation until I have a final head count and I want to be sure we get it. Please find link to the form below.



Google Form Link: https://goo.gl/forms/WXvAyKc6L4k9iu4K2



More details will come as we have an accurate headcount to work with.
0 Events
VI
Rank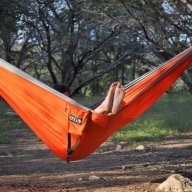 MA_Trooper
0520
14 of 20
VI
ForumCube CoSialkot, Pakistan Member since 16 Mar 2017
1
Start Point: OLD Start Point
This Rally Point location and route can be downloaded if the buttons are active. The "Launch Google Earth" option will allow you to review the location in 3D. Please keep in mind, actual terrain may vary greatly. This should be used for reference only.
Save KML
Save GPX
PDF
Launch in Google Map
Launch in Google Earth