Raiders Road Trial Guardian clean up
In keeping with the OB ethos and linking in to what we have all been discussing recently, here is the first trail cleanup meet. As everyone has mentioned the Raiders Road after Warren and I completed it last weekend, i thought this would be a good place to start. It is also part of the Forestry Commissions "South" Region and as some of you know i had a quick meeting with the regional manager last Monday to discuss what we can achieve.

She did suggest other areas which are more central and to the east of the southern region. But i thought we could hit two birds with one stone here. The Galloway Forrest park has some awesome single lane tracks that we where able to drive along last weekend, and then there is the raiders road itself. Even though the route has only just opened for the season, the litter and damage is already visible. The litter photos we had where from a 50m radius around our campsite. We also stopped along the Raiders road to pick up some roadside items. Please find a link to what we found HERE,

https://www.overlandbound.com/forums/threads/keeping-to-the-values.24035/#post-326937

All details are subject to change with the general consensus of the group. This is purely to get the ball rolling and so i can feed numbers into Lesley. She has said that we will be allowed special access to "out of bounds" routes, providing no forestry work is being conducted on them. I will adjust this post over the next couple of weeks to everyones wishes. Then contact Lesley with the details.

The Raiders road itself is 10 miles long, without deviation. This should be more than enough ground to cover even with the numbers we had a Loch Lomond. There are a couple of spots on the route we can fit 10+ vehicles in. So the key for me is to engage early so we can "reserve" a base camp area. Remember it will be midgey season (for the non Scottish amongst us) head nets and Smidge is a must.

I will provide bin bags, rubber gloves etc. I will also get as many high visibility vest as possible, but these might be an issue for me. So i would ask to bring your own so we are covered.

Again as with Loch Lomond, turn up when and if you can. Staying the whole duration isn't a must. Non-members welcome. Lets keep to the same relaxed friendly format that has set us all off!

Initial meeting point will be the Clatteringshaws Visitor Centre.

Any questions ping me on here, FB or whatsapp!
START DATE

Friday, August 30, 2019

12:00 PM PDT

12:00 Hrs GMT +0:00

END DATE

Monday, September 02, 2019

09:00 AM PDT

09:00 Hrs GMT +0:00
OVERLAND BOUND REGION

EU West Europe

EVENT TYPE

Trip

DIFFICULTY

Easy
Terrain Type
Recommended
Channel
2 Events
III
Rank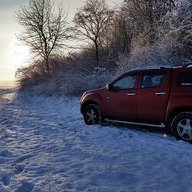 caspoint220
12392
8 of 50
Start Point: Clatteringshaws, New Galloway, Castle Douglas DG7 3SQ, UK GPS Coordinates: 55.06043, -4.26995 Notes:
This rally point location and route can be downloaded if the buttons are active. The "Launch Google Earth" option will allow you to review the location in 3D. Please keep in mind, actual terrain may vary greatly. This should be used for reference only.
Save KML
Save GPX
PDF
Launch in Google Map
Launch in Google Earth