Old Control Road to Black Mountain Truck Trail Idyllwild, Ca Group #2
Heading out for a day of fun and an evening under the starts. Old Control Road to Black Mountain Truck Trail Idyllwild, Ca
START DATE

Monday, July 03, 2017

10:00 AM Pacific Time (US & Canada)

10:00 Hrs GMT -8:00

END DATE

Tuesday, July 04, 2017

10:00 AM Pacific Time (US & Canada)

10:00 Hrs GMT -8:00
OVERLAND BOUND REGION

EVENT TYPE

DIFFICULTY

1 VERY EASY
Terrain Type
Recommended
Channel
Rally Point Notes:
This is my first attempt to organize a run. Thank you to all that help me put it together.

From Highway 74 in Hemet
A. Turn on Old Control Road. 33.721748, -116.800835
B. Keep left at Red Hill Road. 33.738396, -116.759995 (it probably won't look like a turn)
C. Keep to the left at McGovern. 33.762760, -116.744280
a. This is where San Jacinto Truck Trail begins.
b. McGovern will turn into Pine Cove rd. At the corner of Pine Cove rd and H243 is a small market and gas station.
D. Continue on San Jacinto Truck Trail to Stone Creek. 33.771479, -116.768388
a. Camp Ground 1. Crossing Stone Creek on the right
b. Camp Ground 2. Down the road on the left. (Was an old cabin site)
E. From the camp sites is the North Fork San Jacinto River crossing. 33.775589, -116.776508
a. This is a nice place to stop and hang out a bit.
F. Continue on San Jacinto Truck Trail till it ends. 33.771090, -116.850220
G. Right turn on Indian Creek Truck Trail 33.771090, -116.850220
H. Turn Right on Mellow Ranch Rd NF-4S05 33.826990, -116.802870
I. Make a right once you hit the highway. 33.825970, -116.795110
a. You will go by Lake Fulmor. 33.804176, -116.781925 Parking is on the right. It is a small lake that is very scenic. If you are making good time it wouldn't hurt to stop and walk around it.
J. You will make a left on Black Mountain Rd / truck trail. 33.796650, -116.757460
a. There is a large turnout at the base of the trail.
K. Follow it up to the top. 33.8374466,-116.7446696
a. You will pass a few yellow post spots if you can't get the spot at the top.
b. Your campsite will be on the edge of the mountain with views all the way down to the valley floor.
c. There is a cool overlook just past that spot on the left. There will be a large pile of rocks with a turn out. If you climb up through the rocks there will be a rock with a railing around it. great view.

CB Channel 22

2m Simplex 147.57
0 Events
V
Rank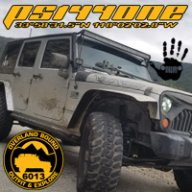 PS144ONE
Whittier, California
06/19/17
1 of 10

V
PS144ONE | Whittier, California Member since 19 Jun 2017
0
Start Point: OLD Start Point
This Rally Point location and route can be downloaded if the buttons are active. The "Launch Google Earth" option will allow you to review the location in 3D. Please keep in mind, actual terrain may vary greatly. This should be used for reference only.
Save KML
Save GPX
PDF
Launch in Google Map
Launch in Google Earth