Flagpole Knob/ PMR/ MABDR 3
Wednesday: Midday drive up to Flagpole Knob from the lake (starting at noon), then going down Union Springs road and then to Peter's Mill Run
Approximately 3 hours, of slightly more challenging driving at Flagpole Knob, about 1 hour on pavement and then about 1 hour of the PMR trail

Thursday: Section 3 of the MABDR
Long day of more diverse, but less challenging driving
START DATE

Wednesday, April 07, 2021

11:00 AM Eastern Time (US & Canada), Bogota, Lima

11:00 Hrs GMT -5:00

END DATE

Thursday, April 08, 2021

10:00 PM Eastern Time (US & Canada), Bogota, Lima

22:00 Hrs GMT -5:00
OVERLAND BOUND REGION

US East

EVENT TYPE

Trip

DIFFICULTY

3 MODERATE
Terrain Type
Recommended
Channel
HAM

146.460

HAM

147.225

GMRS

467.550

GMRS

CH15
Rally Point Notes:
It would be great to meet up with the OB community. There is no obligation to do any/all of the route if someone just wants to meet up at Flagpole Knob or just do sections of the trip, etc.
WEDNESDAY:
For Flagpole Knob please review some Youtube videos or posts on Overland Bound for what would be required of you and your vehicle to complete this. AWD vehicles have done this, although the video I saw of it was pretty sketchy. I recommend skid plates and rock sliders (I bent a side step my last time here), a lift and good tires. Not all of the obstacles have bypasses. I did not find this route too difficult or dangerous, but it was challenging in a fun way. Please do your research to determine if you want to take your vehicle on Union Springs road. It should take around 3 hours to go up and down.
For Peter's Mill Run please do your research as well. I have no experience on this trail, but I believe it is less technically challenging than Flagpole Knob. Each vehicle requires a pass which costs $5 to access the trail. Please refer to https://www.fs.usda.gov/recarea/gwj/recarea/?recid=73883 for more information.
THURSDAY:
For the Mid-Atlantic Backcountry Discovery Route (MABDR) not much is required of your vehicle, it is an interesting drive on diverse terrain with some water crossings, plenty of elevation changes and scenic views. AWD vehicles should be fine, no modifications should be needed to a 4WD/AWD to complete this.
We do plan to stop at Reddish Knob and may stop to take in other scenic locations along the way. We also might stop somewhere for dinner. At approximately 200 miles long, it should take all day to complete. We plan to leave camp right after breakfast from PMR. There are multiple fuel stations along the route, including a Shell, Exxon and Burger King in Covington.
CAMP:
We plan to camp along Dunkle Hollow Rd Tuesday night, along Peter's Mill Run on Wednesday night and along the MABDR outside Covington on Thursday night. Wednesday we don't want to find camp in the dark, although we might have to on Thursday. Site availability may be a factor.
Any questions feel free to ask Hope to see you there, have a great day!
This is the link for the thread on here for this trip:
https://www.overlandbound.com/forums/threads/3-days-in-va.35480/
1 Events
V
Rank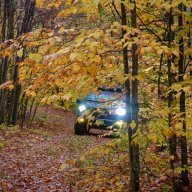 Dusther210
24720
Palisades Park, NJ 07650
01/19/20
5 of 10
Zach DietzMaryland Member since 05 Jun 2020
0

Kradovich3 County Center, Carmel, New York 10512, United States Member since 10 Feb 2021
0
This rally point location and route can be downloaded if the buttons are active. The "Launch Google Earth" option will allow you to review the location in 3D. Please keep in mind, actual terrain may vary greatly. This should be used for reference only.
Save KML
Save GPX
PDF
Launch in Google Map
Launch in Google Earth