Fall Family Camp Out and Bonfire
Hubert Mcbee Memorial Campground
https://freecampsites.net/#!160765&query=sitedetails
START DATE

Friday, November 01, 2019

03:00 PM Pacific Time (US & Canada)

15:00 Hrs GMT -8:00

END DATE

Sunday, November 03, 2019

03:00 PM Pacific Time (US & Canada)

15:00 Hrs GMT -8:00
OVERLAND BOUND REGION

US Northwest

EVENT TYPE

Meetup

DIFFICULTY

1 VERY EASY
Terrain Type
Recommended
Channel
Rally Point Notes:
Lets all get together and celebrate the changing of the leaves, it not being too hot for a good bowl of chili or stew and the return of hoodies! Pot luck dinner Saturday night where costumes are welcome and there may even be a prize for the best! We can share the warmth of a big bonfire, so please- bring stuff to burn! Sleep in Sunday and lets get together again for a community brunch on Sunday! I will open up discussion threads below for both. What else can we include- share your ideas below!
1- PLEASE RSVP!!!! We have the entire park reserved and it holds many! We need to know if you want it nice and quiet with just the sounds of the crickets, or if you don't mind it if a random sing-a-long of "We Are The Champions!" breaks out because you will be singing along!
2- Please let us know what you are bringing for pot luck dinner/community brunch- speaking of chili and stew- how about everyone brings something different in these categories? Not a cook off per say, but there might just be some competition!
3- Bring stuff to burn!
4- Show up anytime Friday after noon!
5- Fire gets lit at dusk Saturday.
6- Potluck starts at 5:00 PM, community brunch at 10:00 AM. Please have your contribution ready by start time. Some get hangry...just sayin'!
7- Please pack out by 2:00 PM Sunday with your area looking better than you found it. Your spot will be noted by your RSVP request and you can bet your ass you will be shamed!
8- We will have a quiet section and a section for those who want to be up a little later and possibly loud(ish). Please let me know which section you want to be in when you RSVP. I will have a thread pinned below for this! I will respond to confirm your request- if it takes me a bit to confirm- message me please!
9- Plenty of opportunity to ride trails with rigs, ATV's, and/or dirt bikes- quiet section will be a bit of a hike to get back to so hopefully we will have some volunteers in helping with transporting people if they don't have vehicle access (RTT for example.)
10- This is a family friendly event. Please take that into consideration when you RSVP for your location site as guests 21 and older are allowed to partake in adult LEGAL substances on site.
https://freecampsites.net/#!160765&query=sitedetails
0 Events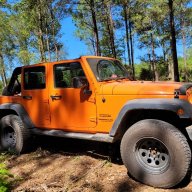 Roy & Kristin Zirpoli
US NorthWest Region Member Rep
15250
Kirbyville, Texas
11/14/18
2 of 100

Roy & Kristin Zirpoli
Member# 15250
PoManOutdoorCollective Zirpoli | Kirbyville, Texas Member since 14 Nov 2018
0

I
Freaks Off Road Adventure
Member# 18492
Kevin Barry | Salem, OR, USA Member since 28 May 2019
0

V
Luinil Explorations
Member#
Luinil ExplorationsWherever I am at the moment Member since 11 Jan 2018
0
Start Point: Alsea, OR 97324, USA GPS Coordinates: 44.33145, -123.5028 Notes: This will bring you directly to the park entrance!
This Rally Point location and route can be downloaded if the buttons are active. The "Launch Google Earth" option will allow you to review the location in 3D. Please keep in mind, actual terrain may vary greatly. This should be used for reference only.
Save KML
Save GPX
PDF
Launch in Google Map
Launch in Google Earth